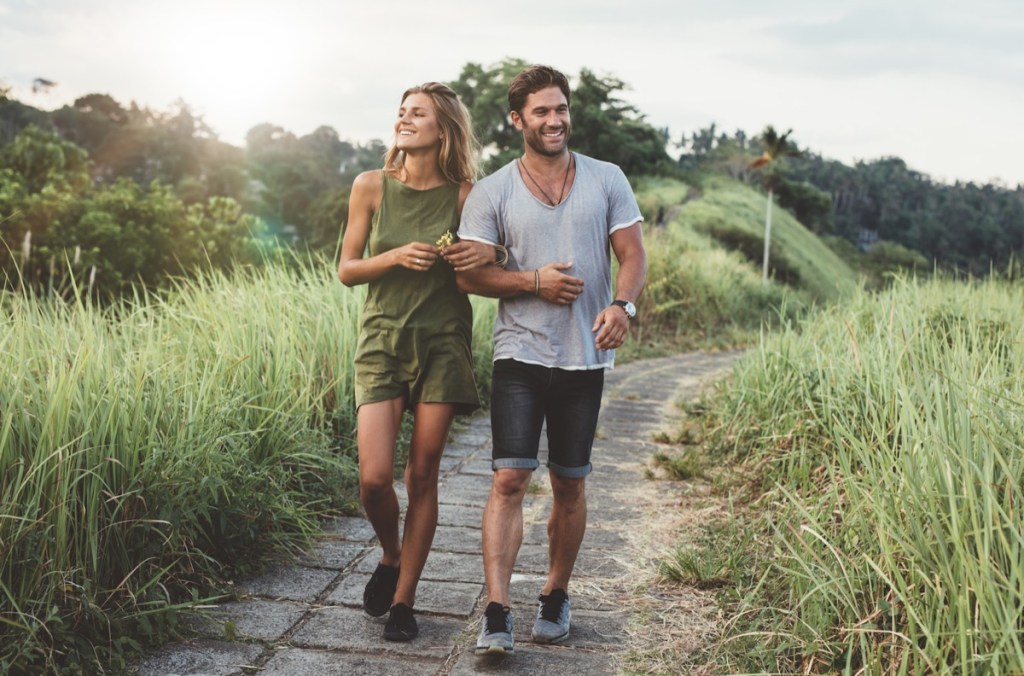 When you are thinking about the date the first place you get in your mind is to invite her for dinner. That's great but there are some other ideas and we will share them with you. For the first date, you should choose something more interesting, exciting, but affordable at the same time. You do not want to be like most other guys, wish to impress the women and make your first date perfect and memorable for both of you. Who knows maybe this date would be the beginning of long-lasting relationships.
A perfect first date is a combination between conversation and pleasure, you should organize the date the way you could talk for a while but at the same time, you should be busy with some activities. You should understand that not every idea is good for every girl, every woman has her preferences, hobbies, likes and dislikes. Some women can't stand outdoor activities and they don't want to go to the park, some ladies are on a diet, there could be a lot of examples, the list is endless. It would be great if you know her wishes, desires, and hobbies so you will be able to plan and organize a perfect date.
Rent bikes
Great ideas for the first date in 2023 is to organize a date in the open air. You may take bikes and ride around the city or find touristic routes and spend time out of the busy city. Believe, you would get a lot of positive emotions and you will find out more about your native city or town and its neighborhoods. That's really exciting, you will be able to order takeaway food and have a picnic at the place you like. That seems to be a romantic day and a good combination of activities and communication, you will have a lot of things to talk about and to discuss, at the same time you don't have to talk all the time looking for the good question or the next theme. After the trip, you will have a lot of positive emotions and many new photos.
Compete in bowling or tennis
Do you prefer sport? That's great if the lady shares your passion, in this case, you will be able to spend a great time and compete. Who will win? Both of you, because you will be able to know each other better and to play a nice game. Both bowling and tennis are fun, silly, and gives you a chance for physical contact when you suggest her help, take her hand, and show how she should throw the ball. Just in case, if all the sports and entertaining centers are closed, think about online games. That's up to you which one to choose, ask her about her favorite one.
Take some food and go to the park
One of the best first date ideas is to spend the day in the park or out of the city or town. To relax in the open air is a great opportunity to know a person better, to have fun and to breathe fresh air. You may buy some food in the supermarket or choose something in your favorite café. Taking away food is a good idea because you don't have to cook anything and you are sure that food from your favorite café would be delicious and you would be sure that your girlfriend would like it. Don't delay, arrange the date, order food and enjoy the time with a nice woman.
Exhibitions in museums or galleries
Do both of you prefer art and going to the museum is the best pastime for you and your woman? That's perfect! There are a lot of places where you can invite the woman. However, you should find out the art galleries, exhibitions and museums are worth visiting, so find some reviews about the latest ones and choose the most interesting events.
Due to local quarantine restrictions, some places may be closed but don't be sad. There is a good chance to visit a virtual tour. Many museums, art galleries, and exhibitions that don't work these days organize virtual online tours and allow getting a unique experience. On the one hand, you will be able to visit museums overseas without leaving your apartment. On the other hand, you will get a lot of new knowledge, a great pastime, and will be able to impress the woman and make a great first impression.
Try extreme – rafting or skydiving
Are you an adrenaline junkie? What about the woman that you are going to have a date with? If both of you can't live without extremes, you have a big variety of activities – rafting, bungee jumping, skydiving, or so. This date should be organized beforehand, so make sure you have chosen the company and booked the date. The great first date is a good start for the relationships and you would be able to tell your kids and grandchildren about your extreme first date and crazy pastime.
During the quarantine, a lot of outdoor activities are still available. Anyway, make sure that there are no restrictions in your region if there are so, choose something else. If you wish to spend time in the open air so it could be hiking.
We wrote about good ideas for the first date, the only thing you should do now is to choose the best one that suits your and women's interests and wishes, go ahead without delay!