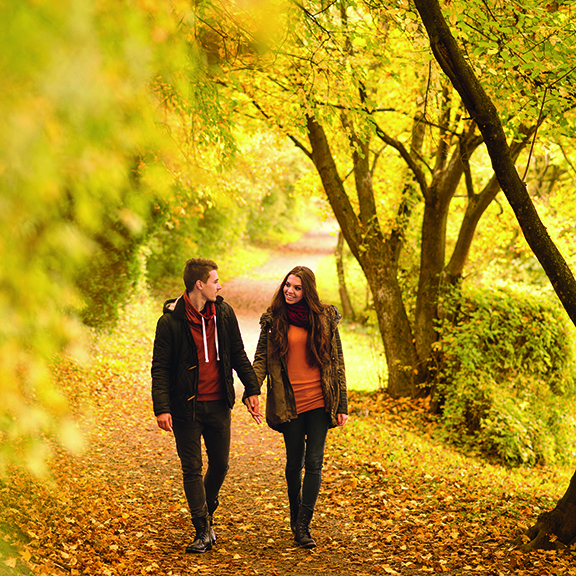 The summer passed unnoticed… And here it is autumn at our doorstep with its bottomless sky and heaps of golden foliage! Bravely and inspiredly go out in search of your happiness.
Invite your beautiful darling to an unforgettable autumn date! No season gives such space for romantic fantasy as autumn.
So many happy love relationships began in the fall. Here are some nice ideas for the autumn date, which will not leave indifferent any lady.
Dear friends, if you dream of love and a serious relationship, and did not succeed in finding your best half in the spring and summer, then in the fall it's time to get to grips with it. As statistics show, it is autumn that is the best time for love and first dates. Not sure where to start? Try to place your profile on a dating site.
The dating experts having many years' experience of helping singles in search of the most suitable life partner, can confidently assert that in the fall the chances of finding love for life are much higher than at other times. Studying the profiles of our members and also using the experience of happily married lovers who met through our site, we are always glad to present you with the best ideas for romantic dates in the season.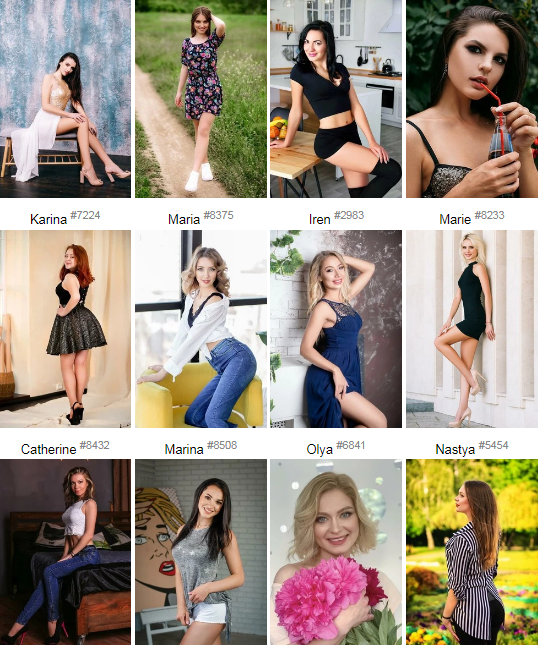 And since the majority of our female members are Ukrainian girls, we are trying to help their foreign admirers not only with good advice but also with the organization of romantic tours in Ukraine. Believe us, nothing will delight your Ukrainian beauty like a nice autumn trip. However, there are many other ways to win the heart of your lady in the fall. We offer you some unmistakable variants of the autumn date. Choose to your taste!
Have a cute picnic in the autumn garden or on a bright forest glade.
Many Ukrainian girls adore autumn, as they are sensitive and poetic inside. It is also wonderful to take a walk with your lady to some picturesque place at sunset without forgetting a thermos of mulled wine or hot fruit tea. There is nothing more fabulous than a date by the fire under a starry sky. Feel like carefree children – it will bring you together!
Horseback riding through the beautiful countryside.
It is especially good in the bright autumn season. This original date will surely please your sweetheart. Such entertainment is common in many regions of Ukraine and you will have a good time at no great expense.
Fly a kite together or arrange an autumn date with a balloon flight.
Unusually and incredibly. Cute on a clear windy day. The bright decoration of forests is incomparable from above. Your princess will be pleasantly surprised and maybe you will succeed in stealing the first kiss.
A colorful Oktoberfest with craft beer or cider tasting.
It is also a good type of date in the fall if your lady likes this idea. The relaxed holiday atmosphere and delicious drinks can help you move from friendly chatter to something more.
Date at a carnival or at a Halloween costume competition.
It is a great chance to know each other, to have fun, and to relax. You are free to arrange a magical and "creepy" date. Such a gap pattern of everyday routine will help you two get closer to each other.
Cooking any real autumn goodies (apple pie or pumpkin cakes, etc.) together.
. It is also good for creating a romantic atmosphere. Such a date is especially suitable if your Ukrainian darling prefers home comfort to noisy companies.
A romantic photoshoot on the background of autumn beauty.
It is one of the cutest ways to show your beautiful lady that you are crazy about her. Invite a girl on such a date and you will never regret it. And besides, if your relationship is serious, it will be a pleasant memory for you two.
And in conclusion, we want to say that if you are a romantic person, then autumn can become the high point of your love. Our experts' team sincerely wishes you to find a girl who is close to you in spirit, then the type of autumn dating choice is not difficult for you. In any case, do not delay the search for your soulmate until spring, because autumn is also a great time to decide to become happy.