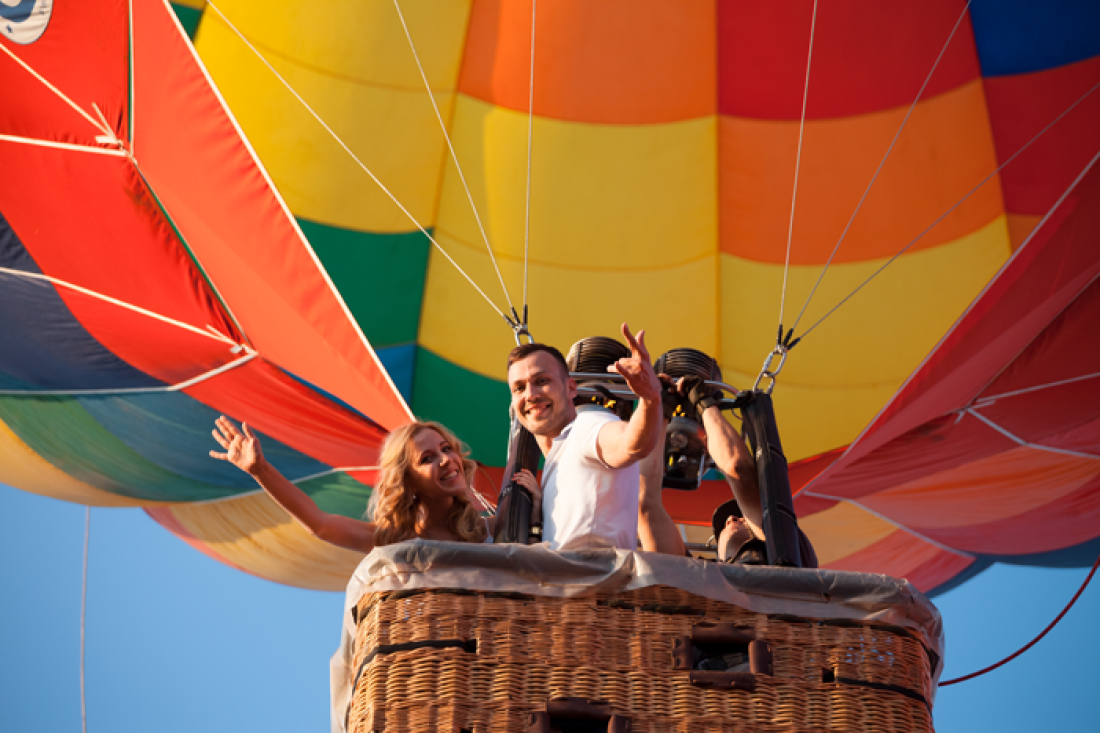 The modern world is so exciting and challenging, so if you want to create something new in a typical dating process, you could easily do it. We know that every man could be an original and creative person for a lady. Ukrainian women appreciate when men trying to be creative and avoid standard scenario when first dating.
You could get inspired by such a list and conduct an ideal and unique date for your woman that she would discuss with her friends for a long time.
So, if you are not sure that a usual date in a restaurant or cinema could be your choice, let us introduce you 5 unique and extravagant ideas for a date in Ukraine.
So, for helping you to find your only solution for the first date we collected for you 5 unique and extravagant date ideas.
Diving with dolphins
For your first exciting date, you could choose to visit a dolphinarium in Ukraine. There are several places in Ukraine (Kharkiv, Odessa, Kherson, Lviv, Mykolayiv, Zaporizhya regions) where you could come and see a performance with the participation of dolphins, seals, and other sea animals, but also you could a get unique opportunity to have joint diving with these beautiful mammals. If you are an experienced guy – you could try scuba diving with dolphins, if not – you could dive with a mask and snorkel. You could ask your lady for a night date and visit an evening performance with her. Such an amazing laser and light show could create a romantic atmosphere of coziness and love for two of you. Approximate cost –tickets from 250 UAH per person, diving with dolphins – from 2500 UAH.
Balloon flight
To ask her for a date in a big balloon is a good idea. Great walk on the fresh air, unique sightseeing, and the beautiful nature of Ukraine from a height – she would remember such a date forever. You could visit a festival of balloons in Kamenetsk-Podilskyy or in Kyiv in May. Or you could choose your day for your date in any big city of Ukraine (Kyiv, Kharkiv, Dnipro, Odessa, and many others) and conduct an unforgettable and exciting adventure for your woman. Approximate cost – from 3000 UAH per person.
The date on a yacht
Dating on a yacht is a great idea to make a great and romantic surprise for a Ukrainian woman. Just invite her for extravagant date on a yacht with stops in beautiful places and ask your lady for a romantic dinner. She would feel like a princess. Yacht renting is available from May till September in Kyiv, Dnipro, Kherson, Odessa, Mykolayv. Approximate cost – from 250 UAH per hour.
Date of skiing or snowboarding
Winter tourism in Ukraine is a sphere of development and investment for a lot of foreign companies. The most well-known resorts are situated in Bukovel, Dragobrat, Slavske, Pylypets, Mygovo. You could easily find an appropriate option for you and your lady depending on your budget, level of background on skiing, dates of arrival, and other circumstances. Approximate cost – from 500 UAH per day.
Visit the Opera in Ukraine
It's an option for those who prefer trips to theatres and art exhibitions. Visit to a theatre will demand some affords because you need to dress appropriately and as minimum read about the history of the opera. There are three the most magnificent and stunning Opera Houses in Ukraine – in Kyiv, Lviv, and Odessa, so we highly recommend you to choose one of them for your first date with an elegant and smart Ukrainian woman. Approximate cost – from 200 UAH per person.
Therefore, we tried to select the 5 most memorable ideas for a first date in Ukraine but there are many more in such a multilateral and diverse country. The wedding agency like UaDreams could offer you many different options for you and your lady for spending amazing time together in Ukraine.
So, you need only to find free time for coming to Ukraine. All the process of organizing your offline meeting with beautiful Ukrainian women would be organized by the agency. So, open your planner and find an opportunity to come to Ukraine and to find your beloved lady here, and we would help you in such a case.