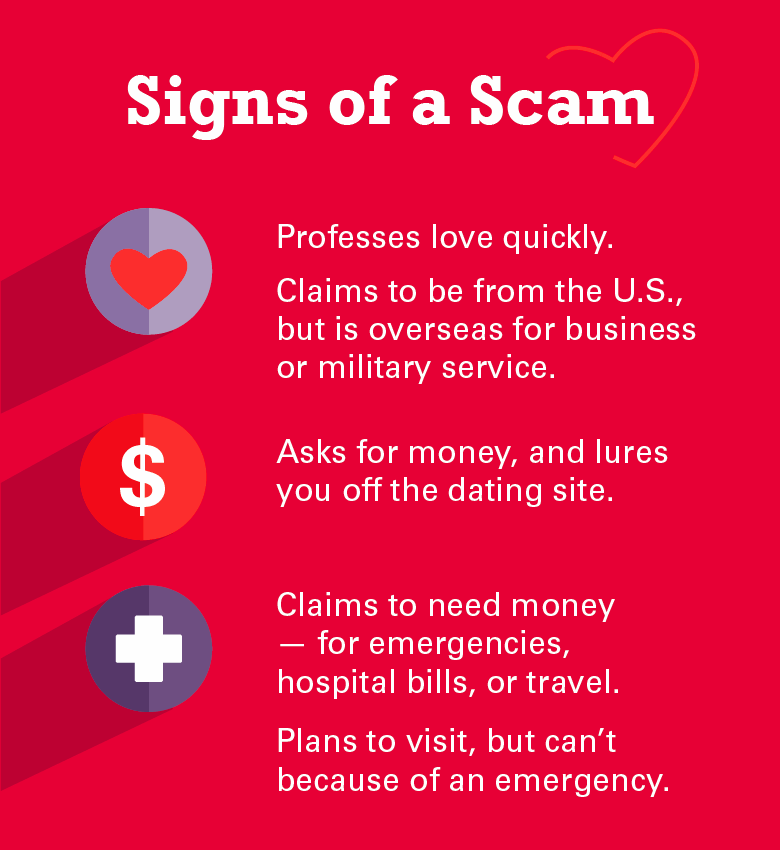 Online dating scams are a big problem all over the world. Women and men from different countries suffer from frauds and people who wish to earn money only. A lot of men and women give up the idea of meeting love on the Internet because they have been scammed many times. The worst thing is not to lose money, the saddest point is to lose trust and the will to look for the beloved person on the dating sites. For many men and women dating platforms are the only place to get acquainted so dating agencies, social media sites are extremely popular places to find not only friendships but love and serious relationships. At the same time, these platforms have become the place where men and women create fake profiles for fun or earning money. Men and women all over the world say that they have lost billions of dollars and faced romance scams.
This article is a really helpful tip for people who wish to find their love online. We will tell you how to realize that you are talking to the romance scammer and how to avoid getting on the hook.
A fast strong feeling of love
Online romance scams fall in love very fast. This is the fact, you may have just started the communication but you get a lot of messages when he or she is writing to you about the feeling. You may get the letter when the partner tells you that he or she has fallen in love, that she feels that you are the destiny, two halves and you have to be together. This is their tactic to get the victim to the net. When you get such a letter you should be ready that you are talking to a scammer and the best thing you can do is to stop the communication or to go on but just for fun to see and to understand what the person is going to do next but keep in mind that you are talking to a romance scam.
Financial difficulties and asking for help
These are extremely popular romance scammer stories. They always tell about very urgent situations, sick parents, dying hamsters, or other unpredictable situations that have just happened and he or she doesn't know what to do. By the way, the scammers are extremely industrious, they tell stories that look real at the first sight, you feel that as a gentleman you have to help and to save. Stop. When you receive messages when she or he tells you about any kind of problems don't be in a hurry to help and to send any money. The person in a difficult situation would ask relatives and friends for help. He or she would never ask a strange person who she or he communicates with through the Internet because that is a bad start and won't help to build trust and strong relationships. A serious man or woman saves problems and doesn't ask for help strangers on the web.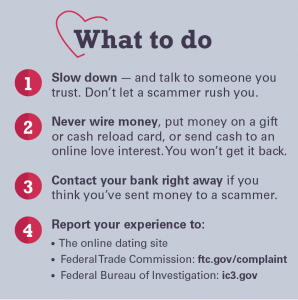 Under any pretext, they take you away from the dating site
For sure, you wouldn't communicate on the dating website forever and you wish to make your communication personal. That is a good way to know the partner better and to save money because communication on dating websites may be expensive. However, if you realize that the person is trying to invite you to private communication very fast and a lot of times that says that you are talking to a scammer. At first, you may not pay attention and be happy that your partner is ready to go on communication but this is a red flag and you should be very careful. Don't give your mobile phone number, personal email, or any other private information. That is dangerous, knowing your personal information, scammers try to get access to your bank account or so. Anyway, if you wish to communicate outside the dating resource, create a new email that is not connected to your phone number or your social network, keep your life private and be safe.
They really want to meet, but something always gets in the way
Romance scammers' stories are always the same. You decide to meet somewhere, you visit another country or your partner visits you but at the last moment, something happens. That would be a dramatic situation that you won't meet, a thick relative, a dying parrot, or problems with visa, passport, or tickets. To solve this problem your partner needs some money, very urgent and only then you will be able to meet. Of course, you wish to help, you wish to meet and that is the scammer's aim. As usual, you send money and the scammer disappears or the fraud may try to go on communication because feels that you may send more. However, be sure, the next time the situation will be the same, you will never meet, that is a waste of your time.
Remember about these red flags and pay attention to your partner's behavior, that would save your time, money, and trust. Keep your private information safe and visit only trusted dating platforms.